OAS Coordinator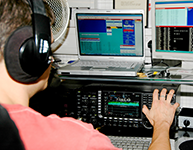 Postholder
Position currently vacant—for more details, see OAS Coordinator vacancy.
Contact
The RSGB's Privacy Policy applies to any submission made.
Please confine your remarks to facts and do not include any information which would identify an individual, such as their call sign, name or address.
To contact OAS click or tap the button below, or write to OAS at the address below.
Until the OAS Honorary Officer is appointed, you will receive a reply from another volunteer.
OAS postal address
OAS Coordinator
3 Abbey Court
Fraser Road
Priory Business Park
Bedford MK44 3WH