AROS Coordinator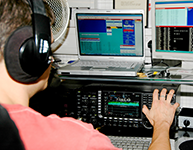 Postholder
Richard Lamont, G4DYA
Contact
The RSGB's Privacy Policy applies to any submission made.
Please confine your remarks to facts and do not include any information which would identify an individual, such as their call sign, name or address.
To get in touch click the button, or write to AROS at the address below.
AROS
3 Abbey Court
Fraser Road
Priory Business Park
Bedford MK44 3WH
Find out more
AROS has its own web pages which explain in greater depth the work of the organisation, and also give its Terms of Reference.